Decorative wall sconces are one of the most elegant and stylish ways to add a little something extra to your dining room. A wall sconce provides soft, ambient & accent lighting to enhance the atmosphere of the room and create an inviting aesthetic. They are immaculate for highlighting artwork and bringing a touch of sparkle and sophistication to your dining area.
Whether you choose contemporary, classic, or modern styles, wall sconces are sure to give your dining room an instantly chic and inviting look that will impress your friends and family.
In this post, we will highlight some of the best wall sconces for dining rooms as well as show everything that you need to know about these timeless fixtures. So without further ado, let's delve into the world of wall sconces and find out what these lights can do for your dining room.
What Are Decorative Wall Sconces?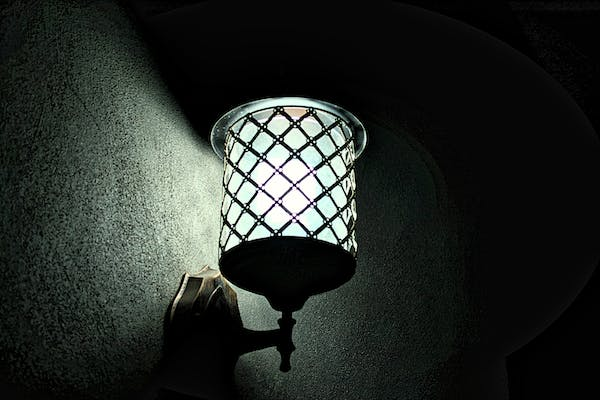 Decorative wall sconces are a type of wall-mounted light fixture that can lend a touch of elegance and style to any room. These fixtures are often used in the dining room and other areas of the home where a more decorative look is desired. Decorative wall sconces come in a variety of designs & styles, ranging from traditional candle sconces to modern glass fixtures.
They can be used to provide a touch of accent lighting, simplicity, and elegance to highlight artwork or architectural features. Decorative wall sconces are an affordable and energy-efficient alternative to other types of lighting, as they can often be powered by LED (Light Emitting Diode) bulbs which use less electricity than traditional incandescent bulbs.
When it comes to decorating your dining room with wall sconces, the possibilities are endless. With a little creativity and the right sconce, you can devise a beautiful and inviting atmosphere in your space. They can also be used to create a dramatic effect in any room, adding interest and character that can be changed up with different wall sconces. Whatever look you are going for, there is sure to be a decorative wall sconce that will fit your needs.
What Are The Different Kinds Of Wall Sconces For Dining Rooms:
There are many sorts of decent, elegant wall sconces for dining room spaces on the market that can elevate the look & feel of your space. Some of the most popular ones include:
Flush Mount Wall Light:
Flush mount wall lights are a popular option for dining room wall sconces as they provide a complementary or accent light and are compact in size. They are just what you need to add a touch of classiness to your dining room and match well with any decor style. These sconces are mounted flush against the wall and provide a subtle yet sophisticated touch to your space.
Candle Sconces:
Candle wall sconces are perfect for adding a touch of historical or classical charm to your home. They provide an illuminating effect, acting as dining room wall light fixtures, determining the mood and accenting the decor. Candle wall sconces are a great starting point for those scrutinizing to add a touch of traditional elegance to their home. Unlike the original wall sconces, these sconces do not use a real flame, making them much safer for everyday use.
Swing Arm Sconces: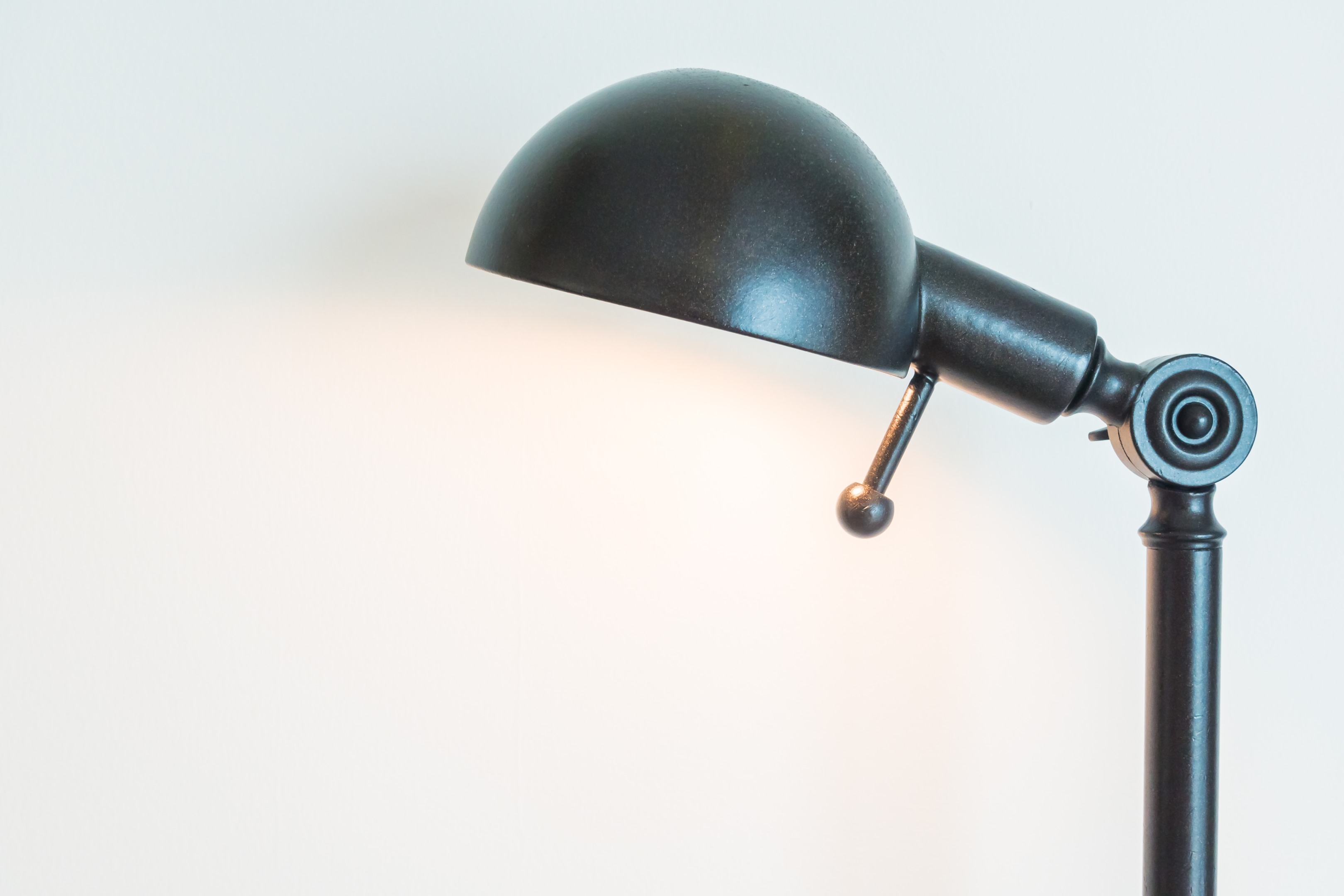 Swing arm sconces are a popular choice for adding both function and aesthetics to your wall decor. These decorative wall sconces for dining room spaces or others offer the flexibility of adjustable illumination, as they can easily be swung out when needed. This allows for complete control over where the light shines, creating the perfect ambiance for any occasion.
As a result, swing arm sconces are primarily used for their versatility and attractive appearance, providing both functionality and style to any room. Whether you're searching for inspiration or want to view the results of various lighting options, swing arm sconces are a must-have for any homeowner looking to enhance their wall decor.
Lantern Wall Sconces: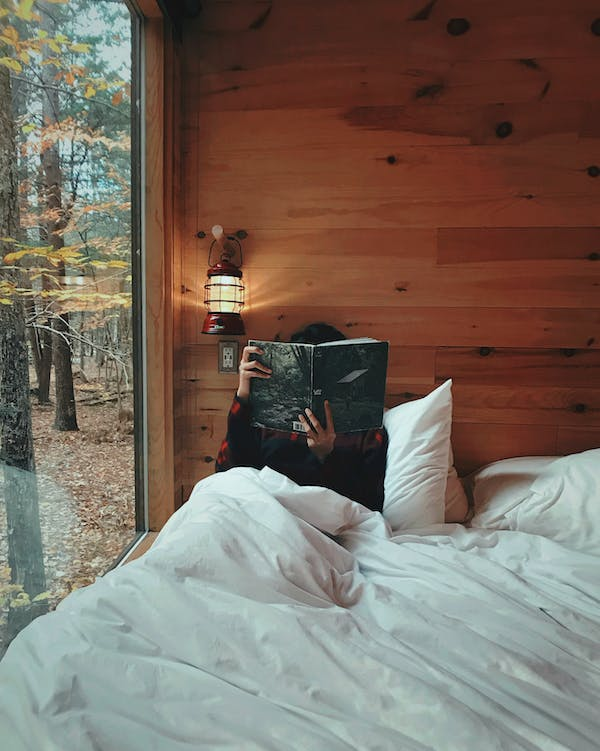 This type of sconce is a timeless classic that brings a historical, traditional charm to any dining room. Whether you choose classic brass or wrought iron sconces, they will instantly add character to the space. Lantern wall sconces look particularly elegant when paired with classic chandeliers or pendant lights, offering an ambient glow to the dining room.
For a dining room sconces modern look, try opting for clear glass wall sconces in pairs. This will bring a contemporary feel to the dining room and provide an additional light layer. You can also choose from various LED wall sconces with a wood rectangular dining table paired, which offers cost savings and better lighting options for any dining room.
Wallchieres: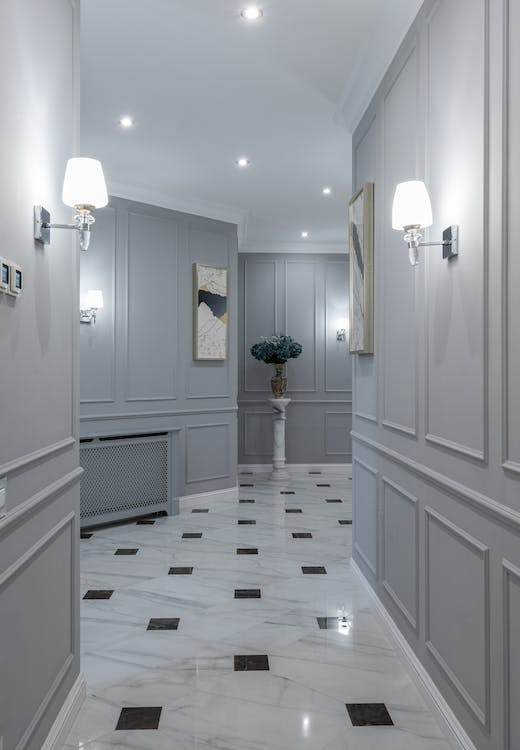 Wallchieres are a great choice for task lighting, as the design of these wall sconces allows for the perfect amount of light to be directed to specific areas of a room. They also provide attractive dining room wall lights that light up the entire room without having to replace an existing chandelier or other ceiling lights.
From white colors to various finishes, wallchieres provide a variety of options that will match any entryway or hallway. Not only are they eye-catching, but they are sure to deliver the relevant results that you are looking for.
They can be used in a variety of settings and can even be used outdoors. Whether you choose a traditional or more contemporary design, wallchieres provide both ambiance and lighting.
Some Of The Best Decorative Wall Sconces For Dining Rooms:
Do you want to give your dining room a modern, stylish feel? Then look no further than the Rufat LED Wall Glass Light Wall Sconce Lighting. This decorative wall sconce is made with premium materials such as iron and glass that is sure to add some sophistication and class to your home.
It also has a black, gold, and black plus clean glass shade that will brighten up any room. Unlike other popular brands such as savoy house and trade winds, Rufat sells only premium quality lighting that is sure to last for years. Whether you want a light to be the main focus in your dining room or just a subtle addition, this wall sconce is sure to do the trick.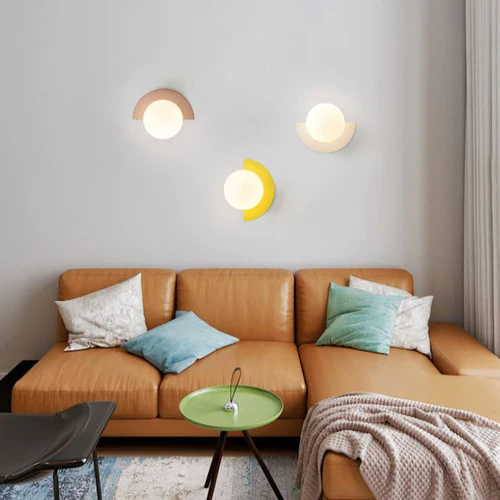 This wall lamp sconce light from Rufat Lights Collection is the perfect addition to your dining rooms as well as living rooms. The minimalist Nordic design of this wall lamp sconce is perfect for decorating your wall in a sleek, stylish way.
This wall lamp sconce comes in a variety of colors and is made from high-quality materials. The wattage of this wall lamp sconce is 6W, and it is compatible with voltages ranging from 110 – 260V, so you can easily use it anywhere in the world.
Rufat also offers other popular dining room wall lamps, such as the Minimalist Nordic Wall Lamp Linear Modern Wall Sconce, which is also available in a variety of colors and sizes.
Whether you need a wall sconce with drum shade or something more modern, Rufat Lights Collection has the perfect wall lamp sconce for your needs! So, pick the SKU: R1707L wall lamp sconce from the Rufat Collection to add a contemporary touch to your dining room.
What Are The Benefits Of Decorative Wall Sconces For Dining Room:
Decorative wall sconces are a great way to add atmosphere and style to your dining room. Here are some of the advantages of adding wall sconces to the dining room:
1. Wall sconces provide additional lighting that is ideal for a cozy, relaxed atmosphere in the dining room. Wall sconces provide illumination while also adding a decorative element to the space, making it inviting and comfortable for guests.
2. Wall sconces can be used to highlight the room's artwork, furniture, and accents. This allows you to create a unique, custom look for your dining room.
3. Wall sconces provide a great way to add personality and style to the dining room without taking up too much space. This is especially useful if your dining room is small and you don't have enough space to install a large chandelier or multiple lamps.
4. Wall sconces are also more energy-efficient than other lighting fixtures, which can help you save money on your electricity bills.
Adding decorative wall sconces to your dining room is easy to create a stylish and inviting atmosphere. Try different dining room wall sconce ideas to complement the existing decor and create a bright, inviting atmosphere for yourself.
Conclusion:
Decorative wall sconces can be a great addition to your dining room space. Not only do they provide plenty of light to make the room feel rich and inviting, but they also add an extra detail of decor to the area. Plus, they're available in many stylish and attractive designs, so it's easy to find one that complements the existing aesthetic of your dining area.
From a functional standpoint, decorative wall sconces offer practical illumination for gathering around the table and can be a real conversation starter among dinner guests.
Whether you're scrutinizing for something traditional or modern, there's no doubt that wall sconces are an ideal fit for any dining room décor. So if you're ready to step up your interior design game and enhance your dining experience, then you can choose the above-cited choices.
FAQs:
Are wall sconces still in style?
 Yes, without a dought, wall sconces are still in style, and they can be a great addition to any room. Wall sconces provide an elegant and sophisticated look and are perfect for creating a warm ambiance in the dining room. If you are looking for a wall lamp for dining room spaces, consider a wall sconce with a dimmer switch for added convenience and flexibility.
How high should dining room sconces be?
When hanging a wall sconce in the dining room, it is generally recommended that the middle of the fixture be placed between 30 and 40 inches above the floor, depending on the size of the sconce. For large wall sconces for dining room locations in particular, it is best to err on the side of caution and hang them closer to the 30-inch mark.
What is a wall sconce made of?
Wall sconces can be made from a variety of materials, including glass, metal, ceramic, and even wood. The type of material used depends on the design of the sconce and its intended purpose.